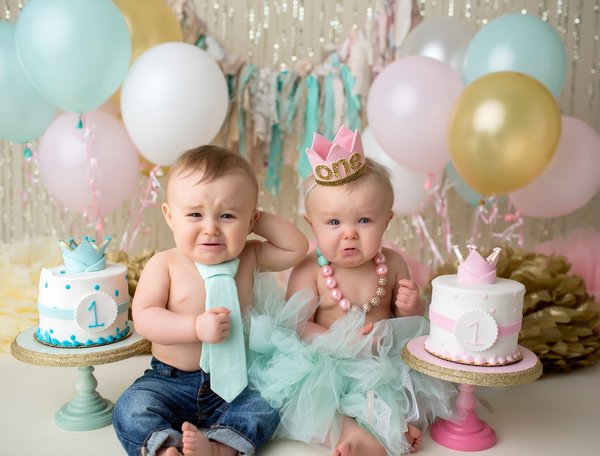 Custom 8" Cake Stands
Create Your Custom Cake Stand
These cake stands are perfect for your little ones cake smash session, a wedding dessert table stacked with macaroons, or as décor in your home for holding candles or soap dispensers! Please see the "color charts" section on the home page for all larger swatches. Swatches shown in the listing photos are great for quick reference while placing your order.
Cake Stand Size
These cake stands have an 8" cake plate with an optional 6" or 8" height. They can hold a 4, 6, or 8" cake or 5 standard size cupcakes.
Cake Stand Care
The top of each stand is sealed with a food safe sealant.
Glitter is sealed on to prevent shedding and maintain luster. Minimal shedding may still occur.
Sprinkles used are real but are sealed on with a protective sealant to prevent bug attraction and maintain sprinkle color. Minimal shedding may still occur.
Wipe clean with a damp cloth only. Avoid glitter and sprinkles when cleaning.
Listing Info
Please note that cake stand measurements are approximate and can vary slightly due to the finishing process which includes routing and sanding. Keep in mind that all of my stands are made of wood. Therefore, you may see wood grain in areas as well as rough spots, but I try to get them as smooth as possible. All stands are handmade and hand painted, therefore, no two will be the exact same. The design of the routed edge on the base and top plate may vary from the photos as I have redesigned the wood. This does not change the function and only adds more detail to the stand.
Please read all shop policies
Photo Props & Photo credits
For the tutu and necklace pictured please visit Sweet Addiction Boutique!
https://www.etsy.com/shop/SweetAddictionShoppe
For the felt crowns pictured, please visit Presh Toast
https://www.etsy.com/shop/PreshToastCrowns
For banners and cake toppers pictured in stylized party table photo, please visit Two Chihuahuas
Cake smash session photos by Love By Lindey and April Ziegler Photography
All other product photos, content and designs are copyrighted by Unpolished & Pretty LLC.
Reviews
Featured Products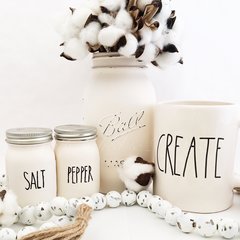 Salt and pepper shaker set
$12.00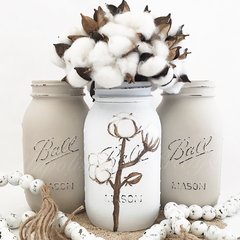 Watercolor Cotton Mason Jar©
$16.00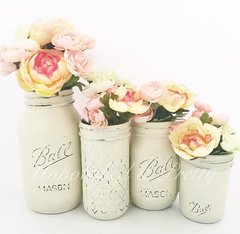 Painted Mason Jars
$5.50