Coral and pink peony Mason Jar String Art©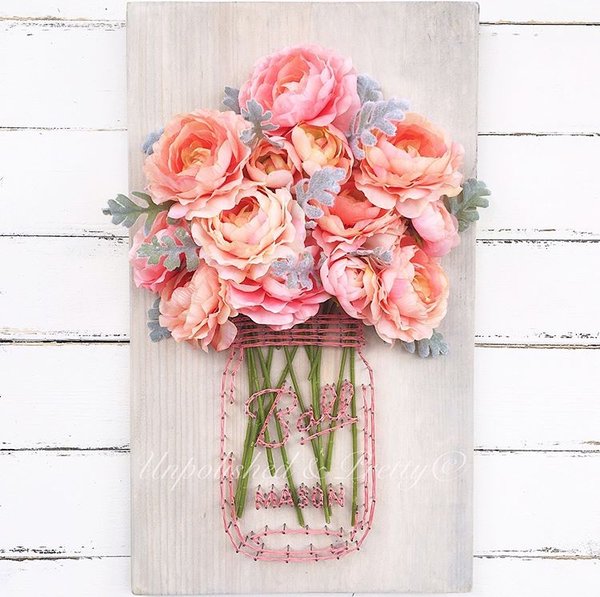 Coral and pink peony Mason Jar String Art©
**READY TO SHIP

these items are ready to ship and cannot be changed or customized. Product may vary slightly from pictures as there are multiples.
This unique mason jar string art is the perfect addition to your home! This string art features a coral string mason jar on a white washed walnut board with faux coral and pink peonies secured inside.

Sign Size

Sign measures approximately 19X11, with a string and nail Mason jar. Sign is 1/2" thick.
Listing Info
Please note that sign measurements are approximate and can vary slightly due to the finishing process which includes sanding. The characteristics in the wood will vary slightly from this photo as each sign is handmade, therefore, no two will be the exact same. Sign comes with a sturdy saw tooth hanger mounted on the back for easy hanging!
Please read all shop policies
Only ships within the US.
All product photos, content and designs are copyrighted by Unpolished & Pretty LLC.
Reviews