Quilted dusty blue and mint ombre 12oz Mason jar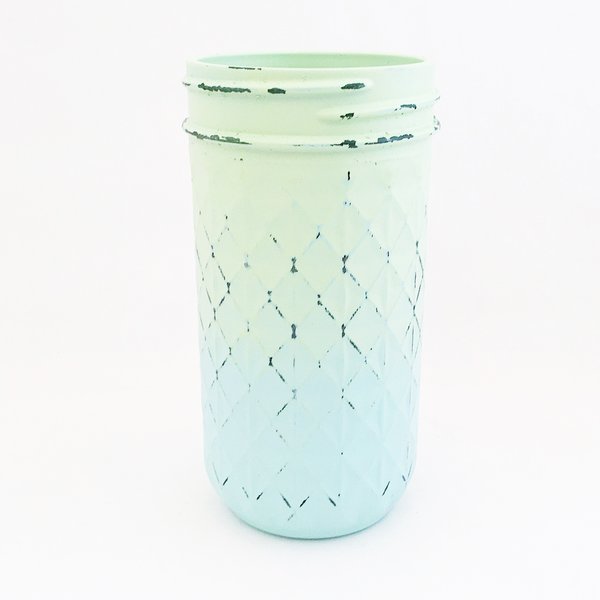 Quilted dusty blue and mint ombre 12oz Mason jar
**READY TO SHIP
This jar is ready to ship and cannot be changed or customized.
Dusty blue and mint ombré Quilted 12oz jar (single jar)
This mason jar is the perfect addition to your home decor! This quilted mason jar is painted in a distressed dusty blue and mint ombré.
Jar size
This jar is 12 oz and measures 5 1/2 inches tall with a 2 1/2 inch opening.
Jar care

Jar is not for drinking from and cannot be washed. Water can be placed inside for flowers. Dust with a dry cloth.
Listing Info
This listing is only for one quilted mason jar. These painted jars are handmade items, therefore, no two will be the same.

Please read all policies before purchasing.

Only ships within the US
All content, photos and designs are copyrighted by Unpolished & Pretty LLC.

Reviews