Cotton and lambs ear hoop wreath - 12"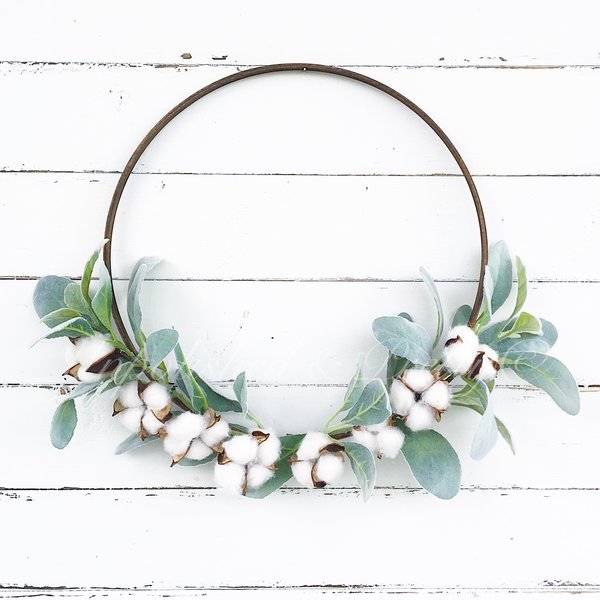 Cotton and lambs ear hoop wreath - 12"
Ready to ship


Cotton and lambs ear hoop wreath
This hoop wreath is the perfect addition to your gallery wall, baby girls nursery, or as wedding decor.
This hoop wreath features a dark walnut stained hoop with cotton and lambs ear leaves.
***Florals and greeery are secured on with floral wire and glue. While the back of the hoop shows the wire/glue (pictured above) I make sure to make the front clean from wire and glue.
Wreath Size

Wreath measures approximately 12" in diameter.
Listing Info
These hoop wreaths can be hung easily using thread, fishing line or with a small nail in the wall. Multiple hoops can easily be attached with floral wire to create a beautiful piece of art work for above beds, cribs or party tables. I cannot ship multiple hoops attached so if you prefer the look, please purchase the hoops you like, arrange them overlapping on the floor how you would like, then simply attach with floral wire.
Please read all shop policies
All product photos, content and designs are copyrighted by Unpolished & Pretty LLC.
Reviews
Featured Products